Thames & Kosmos CHEM C2000
A thorough intermediate exploration of chemistry for older kids. 250 experiments.
Why Shop With Us?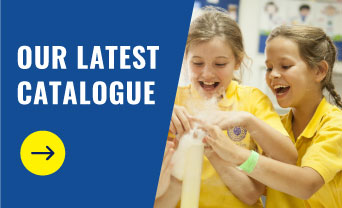 Showcased Product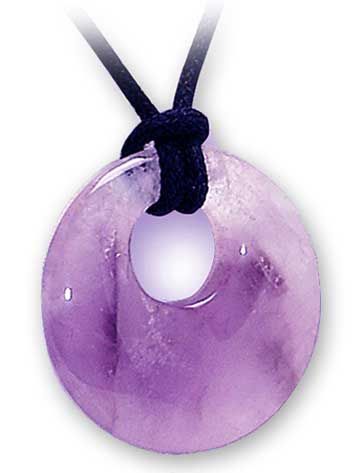 Wear your love of geology around your neck! This beautiful Gemstone Donut Pendant is available in six different gems.
With 250 experiments, CHEM C2000 is a thorough intermediate exploration of chemistry for older kids! Discover how fascinating the world is when you know the chemistry behind how everyday things work.

This is the second chemistry set in a series by the respected Thames & Kosmos firm, which is known for its fine quality educational products and toys. The experiments range widely from chemical and acid/base reactions, the properties of mixtures and colloids, to making your own hydrochloric acid and creating oxygen gas.

Experiment with filtering and separating mixtures, combustion, and electrochemical reactions. Learn how to work with indicators and stronger acids and bases. Explore elements and compounds, including the chemical and physical properties of water, carbon dioxide, oxygen, hydrogen, and carbon. Discover atoms and molecules.

Inspect soaps and household cleaners. Experiment with various foods from the kitchen to learn about sugars, fats, and proteins. Investigate metals such as iron, copper, and aluminum. Discover how chemistry is used in environmental protection and industry.

This chemistry set includes all the experiments and materials from CHEM C1000 plus and more with twice the tools and materials, and more than three times the experiments. Most notably, this kit introduces you to the alcohol burner for experiments that require heat, greatly expanding the number of experiments you can conduct.

After completing CHEM C2000, you will have experienced firsthand the most important topics in chemistry, creating an excellent foundation for later study of chemical equations and atomic structure. Furthermore you'll be able to undertake experiments that transcend chemistry in and of itself and branch into experiments that involve electricity, physics and other scientific disciplines.

Age: 11+
What You Get
Thames & Kosmos CHEM C2000.
Includes an easy to follow 128-page colour manual including over 250 interesting and fun experiences.
The Thames & Kosmos CHEM C2000 is a professional kit that allows young chemists to gain a better understanding of the chemistry in the world around us, learn important scientific skills and see how chemistry drives industry and how it can be used to keep the world a safer place.
Shipping Note:
This chemistry set is the real deal! It contains regulated chemicals that can not be shipped by air, only via road courier within mainland Australia. This can be expensive, especially to remote and outback areas. In most cases, the freight cost is included in the price of the product and there will be NO more to pay, however in rare cases where the shipping cost is excessive we will contact you to discuss any extra charges that may be applicable.
Experiments Included:
Safe Experimentation
Setting Up Your Workspace
How to Use the Equipment
The Chemist as Magician
Invisible Inks
Tricks with Indicators
Chromatography Races
Properties of Air & Water
Blazing Colors
Electricity & Reactions
Separating Materials
Acids & Bases
Carbon Dioxide
Combustion & Fuels
Water & its Elements
Metals: Copper & Iron
Salts & Sugars
Water of Crystallization
Calcium, Lime & Gypsum
Food Chemistry
Soaps, Bleaches & Cleaners
Chemiluminescence
Important Chemical Elements
And Much More!
Components included:
Test tubes, stand and holder
Test tube brush
Alcohol burner
Pipettes
Vial with dropper lid
Glass tubing
Rubber stoppers
Funnel
Copper wire
Safety glasses
Measuring spoon
Carbon electrode
Lid opener
Immersion heater
Battery clip
Graduated beakers with lids
128 page colour instruction book
Included Chemicals: sodium hydrogen sulphate, sodium carbonate, potassium hexacyanoferrate(II), calcium hydroxide, ammonium chloride, potassium permanganate mixture, sulphur, copper(II) sulphate, magnesium strip, luminol mixture, litmus powder and potassium hexacyanoferrate(III).
Teach
Chemistry
Acids and bases
Sugars, fats and carbohydrates
Solubility products
Combustion
Electrochemical reactions
Properties of water, carbon dioxide, oxygen, hydrogen, and carbon
WARNING: CHOKING HAZARD Small Parts. Not for children under 3 years.
More Information

| | |
| --- | --- |
| Length (cm) | 56 |
| Width (cm) | 15 |
| Height (cm) | 39 |
| UPC | 722512343290 |
| Age Group | 11-12 Years, 12+ Years |
Customers who bought this also bought…